Agave of Sedona takes great advantage of Sedona's red rock views, and has one of the best ceremony patios in town. They also run a very efficient operation.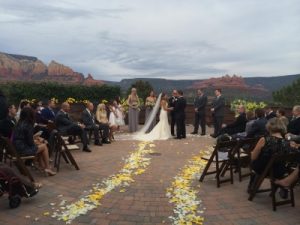 This hotel is perched atop Airport Mesa, so has amazing views overlooking the town and Thunder Mountain.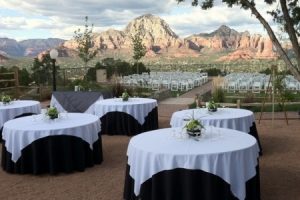 One of Sedona's premier resorts, this is a beautiful property. It has both types of Sedona's natural beauty, depending where you are on the property – the iconic red rock views, and also the lush, green riparian environment of Oak Creek. Couples can choose to have their ceremony in either environment at this venue.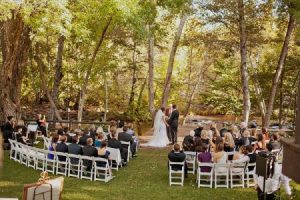 This is one of my favorite places to officiate weddings because they run such a "tight ship" – so things usually go to plan there. The views are awesome, and the dining room can accommodate 120 people plus a dance floor.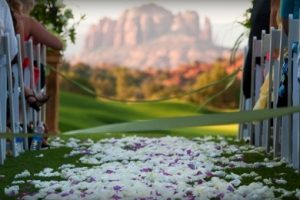 This rustic resort in Oak Creek Canyon feels like an oasis. It's lush and green because of the abundance of water available from the creek, and as the name suggests, has a large apple orchard. I've officiated several weddings under the trees, and it's been a wonderful experience each time. They grow a lot of their own food, and the dining is outstanding – they have one of the best chefs in Sedona, in my opinion.

One of Sedona's older resorts, this also has an oasis-like feel. There is a pond with a gazebo at its bank, and a huge willow tree which provides welcome shade in the warmer months. They also have larger banquet rooms than most other Sedona hotels, so they can accommodate larger weddings (something not many Sedona locations can do).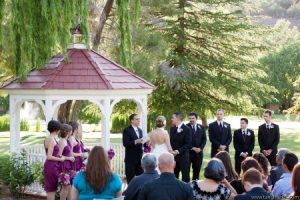 "The other" premier Sedona resort, Enchantment is nestled in Boynton Canyon, one of the most beautiful red rock canyons here. The location is outstanding, and the food and beverage is some of the best around.

This shopping center was built in the early seventies to recreate an old Mexican village. Normally I don't enjoy this kind of architectural mimicry, but Tlaquepaque is so well done that it is truly charming, and a wonderfully romantic place to get married. The tiny chapel there can accommodate around 40 people, but the courtyards can accommodate larger groups easily, for both ceremonies and receptions.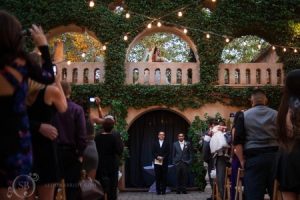 Also known as Red Rock Crossing, Crescent Moon Ranch is a beautiful place that offers both types of Sedona's natural beauty – the lush green environment of the creek and wonderful red rock views. This is the place where photographers go to shoot their versions of the iconic shot of Cathedral Rock that has become so famous. This is one of the loveliest locations to hold an outdoor ceremony, if you don't care about it being in a public park. In fact, the only downside is that it can be crowded in peak seasons (Spring and Fall). The fee to hold a wedding there is very low – that, coupled with its beauty, makes it extremely popular for weddings, so it's advisable to contact them for a "slot" as soon as you can.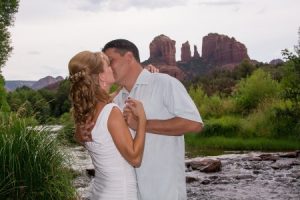 This is one of my favorite locations on public land in Sedona. The views cause jaws to drop, and extend for almost 360 degrees. And, there's always a way to find a secluded spot here, despite the many visitors who come. There are two drawbacks: first, the parking lot is often full, and second, State Route 179, which one has to take to get to it, often has heavy traffic.